Single-Day Poetry Adventures
Omnidawn is excited to announce that we are expanding our workshop offerings with a new series of in-person Single-Day Poetry Adventures, to be led by the writers we publish and admire. These one-off, 6-hour workshops aim to create an affordable and intensive experience that will open your poetic capacities through engagement with your teacher practitioner, class readings, and the Bay area's marvelous community of writing peers.
Now accepting applications:
Beginning to End with Rusty Morrison
Saturday, January 27, 10am – 4pm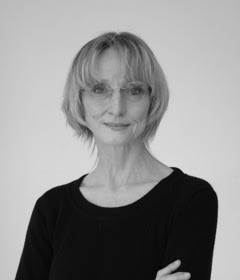 How to "reach through the armed vehicle of the poem" to find its "invisible architecture"* as we seek a poem's end
We each have a unique way to begin, then to work through the process of creating a poem. As we do so, we form notions of what the work is becoming. These notions evolve into a necessary, useful navigational map, as we seek the poem's end. But that navigational map can become an obscuring force, limiting what we see as we move toward completion. How to keep limber in the process? awake to all we know of craft, and awake to alternatives that might illicit from this poem a means of enlarging our perception of its architecture? To answer such questions fully is the work of a lifetime! But, in our Saturday together, we can make useful progress! We will use the catalysts that I'll bring to stimulate our process, as we each move along our own trajectories of answers, as we share our experience, and seek to find for ourselves how each unique poem might end. I'll ask you to bring some work to revise, and we'll generate new poems!
More on pre-class materials & catalysts, once you sign-up & pay for the class!
*Barbara Guest suggests: "…there is an invisible architecture often supporting the surface of the poem, interrupting the progress of the poem [that] …reaches into the poem in search of an identity with[in] the poem…. through the armed vehicle of the poem."—Barbara Guest
This session will run for a single day on Saturday, January 27th, from 10am – 4pm. The cost to participate is $120, which includes materials, and it will be held close to BART in Oakland.
To apply, please send 5 pages of your recent work, using this reply form:
eastbaypoetryworkshop@gmail.com