About
Omnidawn Publishing on Vimeo. Video produced by Slow Clap, a San Francisco-based creative video production company united by a desire to create short-form web content with staying power. They partner with brands, causes, and artists willing to take risks, in the belief that an audience will follow. More info at slowclap.com
Omnidawn Publishing, a 501(c)(3) nonprofit organization, seeks to support and expand our community of writers and readers through the work we choose to publish, which questions, in both form and content, the prevailing limits of convention. Our intent is to explore internal and external boundaries and push, with compassionate insight, the limits of risk.
Just as our name suggests—"omni" (in all ways and places) and "dawn" (the first appearance of light)—we publish creative works that open readers anew to the myriad ways that language may bring new light, insight, awareness, as well as a heightened respect for and appreciation of differences.
We began Omnidawn in 2001 because of our belief that lively, culturally pertinent, emotionally and intellectually engaging literature can be of great value, and we wanted to participate in the dissemination of such work. We believe that our society needs small presses so that widely diverse ideas and points-of-view are easily accessible to everyone. Italo Calvino: "… the function of literature is communication between things that are different… because they are different, not blunting but even sharpening the differences between them, following the true bent of written language."
Omnidawn books are frequently reviewed in Publishers Weekly, Library Journal, Boston Review, Colorado Review, Rain Taxi, Lana Turner, The Journal, Jacket, and Pleiades, and have been reviewed in Chicago Review, American Book Review, The Village Voice, The Midwest Book Review, The Poetry Project Newsletter, HOW2, The New Review of Literature, Small Press Traffic Newsletter, Electronic Poetry Review, Interim, and ARC (Canada's National Poetry Magazine), as well as many other publications.
Omnidawn books have received the following major awards and honors:
2016: James Laughlin Award from the Academy of American Poets—Rayfish by Mary Hickman
2015: American Book Award from the Before Columbus Foundation—from unincorporated territory [guma'] by Craig Santos Perez
2015: Finalist, Los Angeles Times Book Award in Poetry—Peace by Gillian Conoley
2014: 1 of 2 Finalists, Kingsley Tufts Poetry Award—Companion Grasses by Brian Teare
2014: Finalist, Lambda Literary Award in Gay Poetry—Companion Grasses by Brian Teare
2014: Finalist, Los Angeles Times Book Award in Poetry—Debts & Lessons by Lynn Xu
2013: Long Listed for National Book Award—Transfer of Qualities by Martha Ronk
2013: Finalist, Lambda Literary Award in Lesbian Poetry—fault tree by kathryn l. pringle
2013: Landon Translation Award from the Academy of American Poets—Fortino Samano (The Overflowing of the Poem), by Virginie Lalucq and Jean-Luc Nancy, translated by Sylvain Gallais & Cynthia Hogue
2012: Best Translated Book Award—Spectacle & Pigsty by Kiwao Nomura, translated by Kyoko Yoshida and Forrest Gander
2012: Finalist, Best Translated Book Award—Last Verses by Jules Laforgue, translated by Donald Revell
2011: PEN USA Award in Poetry—from unincorporated territory [saina] by Craig Santos Perez
2011: Finalist, Los Angeles Times Book Award in Poetry—from unincorporated territory [saina] by Craig Santos Perez
2009: Colorado Book Award—Theory of Mind by Bin Ramke
2009: PEN USA Award in Translation—Selected Poems of Friedrich Hölderlin, translated by Maxine Chernoff and Paul Hoover
2008: PEN USA Award in Translation—A Season in Hell by Arthur Rimbaud, translated by Donald Revell
2005: PEN USA Award in Poetry—In a landscape of having to repeat by Martha Ronk
Staff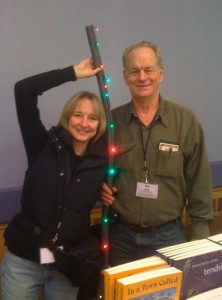 Rusty Morrison & Ken Keegan, senior editors & publishers
Rusty Morrison's After Urgency (Tupelo) won The Dorset Prize. the true keeps calm biding its story (Ahsahta) won The Sawtooth Prize, the Academy of American Poet's James Laughlin Award, the Northern California Book Award, and the DiCastagnola Award from Poetry Society of America. Whethering (The Center for Literary Publishing, 2004), won the Colorado Prize for Poetry. Book of the Given was published by Noemi Press in 2012. She has received the Bogin, Hemley, Winner, and DiCastagnola Awards from PSA. Her poems and/or essays have appeared, or will appear in A Public Space, American Poetry Review, Aufgabe, Boston Review, Gulf Coast, Kenyon Review, Lana Turner, Pleiades, Spoon River, The Volta's Evening Will Come, VOLT and elsewhere. Her poems have been anthologized in the Norton Postmodern American Poetry 2nd Edition, The Arcadia Project: Postmodern Pastoral, Beauty is a Verb, and The Sonnets: Translating and Rewriting Shakespeare and elsewhere. She has been co-publisher of Omnidawn since 2001. Beyond the Chainlink (Ahsahta) will be published in January 2014.
Ken Keegan has a background in theater, graphic design, desktop publishing, and the founding, management of, and consultation for, non-profit organizations.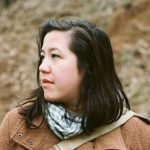 Gillian Olivia Blythe Hamel, managing editor
Gillian Olivia Blythe Hamel is the author of occident (Called Back Books, 2017). Her work has appeared in VOLT, jubilat, The Volta, and The Offending Adam, and was recently featured in the Aesthetic Blitz exhibition from the Asian American Women Artists Association. She is managing editor at Omnidawn Publishing and editor of OmniVerse. Gillian also co-publishes speCt!, a chapbook series and book arts imprint, with Peter Burghardt and Robert Andrew Perez.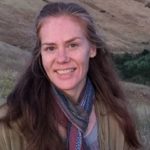 Trisha Peck, program director
Trisha Peck is a writer and visual artist. She studied at the School of the Art Institute of Chicago and received a B.A. in English Literature from the University of California at Berkeley. She has exhibited her paintings and drawings in Chicago and Los Angeles, and her poems have appeared in Berkeley Poetry Review and Berkeley Art + Design. Prior to joining Omnidawn Publishing as a marketing assistant, she had a career in advertising and many professional adventures in education, media production, and business development.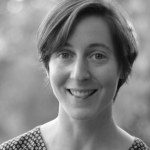 Liza Flum, poetry editor
Liza Flum is a lecturer at Cornell University. She holds an MFA in poetry from Cornell, and she has received fellowships to attend the Bucknell Seminar for Younger Poets and the Summer Literary Seminars. Her poems have most recently appeared in The Collagist.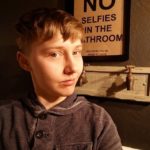 Avren Keating, poetry editor & fiction editor
Avren Keating's a poet and artist. They've published in EOAGH, Queen Mob's Teahouse, and THEM: A Trans* Lit Journal. Avren also hosts Waves Breaking, a podcast for trans and gender-variant poetry.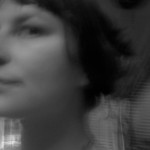 Cassandra Smith of Molo Projects, LLC, book designer
www.moloprojects.org
Cassandra Smith is a poet and visual artist, currently living in Denver, Colorado. She received an MFA in Poetics from Mills College, while also studying Book Art. She has exhibited her book and photography installations in Oakland, San Francisco, Sacramento, Portland, Chicago, and Memphis. Her book, u&i, was released with Omnidawn in 2015. Various writings and poetry have appeared in The Offending Adam, comma, poetry, Saginaw, Joyland, The Medium via The Volta, Pilgrimage, Glitterpony, With+Stand, and others. She has worked with Omnidawn since the spring of 2007. She has her own design business, Molo Projects, LLC.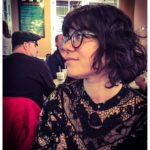 Sharon Zetter of CBB Designs, book designer
Sharon Zetter is a writer, artist, and designer living in Santa Fe, New Mexico. With the poet LM Rivera, she co-edits Called Back Books.